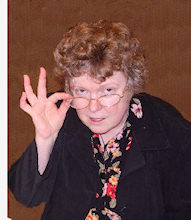 What's a Writer To Do?
On my blog, from time to time, I talk about the technical part of writing. These posts are tagged 'technical topics.'
To see all these posts, click here --
Some of the topics are listed below, just to give you a taste of the delights in store.

Lots of Advice
> Best of the Worst 100 Writing Mistakes, Part I
> Best of the Worst 100 Writing Mistakes, Part II
> Best of the Worst 100 Writing Mistakes, Part III
> Building Secondary Characters
> Comments on Word Usage #1, The Spymaster's Lady
> Comments on Word Usage #2, The Spymaster's Lady
> Comments on Word Usage #3, The Spymaster's Lady

Writing Advice
from the Web Experts
> Books and Writer's Forum - The oldest writers forum on the web
> Evil Editor - Why you don't get published
> Pocketful of Words - Holly Lisle's good advice
> Justine Larbalestier - Writing advice and industry insight
> Miss Snark - Gone, alas, but archived
> Orson Scott Card - Learn from a master stylist
> Poynter - Practical tips from a practical journalist
> Victoria Strauss - A publishing insider talks about writing
> Word Wenches - Jo Beverley, Edith Layton, Mary Jo Putney, Anne Gracie et wonderfully al
And a Few More References for Writers
> Internet Public Library - Ask a question
> Library of Congress - An annotated list of reference websites
> Library of Congress - Ask a librarian
> New York Public Library Reference - Ask another librarian
> Publishers Marketplace - Where agents and editors get their information
> Purdue University - OWL English grammar
> SFA Writer Beware - check up on the bad guys