The books.
The Black Hawk
now in stores
Selected as one of the top ten romances of 2011 by Library Journal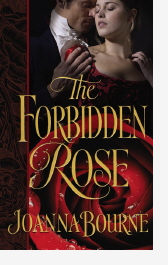 1794, in France.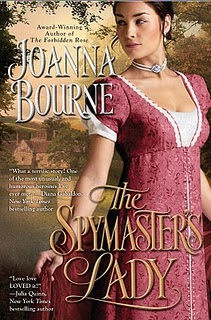 1802, in France and England.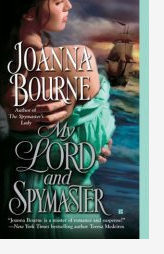 1811, London.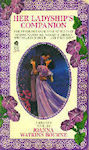 Her Ladyship's Companion
Cornwall, 1818.
This one is out of print at the moment.

What's Next? When is your next book out and what will it be?


Adrian's Story, Black Hawk, will be out in November 2011.
Tell us about Black Hawk. Who, what, where, and when?
We meet Adrian's lady, Justine, in the Forbidden Rose. Black Hawk is the story of Adrian and Justine working out the few little problems involved in a British spy and a French spy falling in love.
Can we have an excerpt from Black Hawk?

But of course:
***
Justine had told the boy to meet her at the guillotine. It was not because she was blood-thirsty--indeed, she was not--but because they would be inconspicuous here.
She was dressed as a housemaid today, in honest blue serge, white apron, and a plain fichu. She became indistinguishable as the tenth ant in a line of ants. She held her basket to her chest and leaned on the wall that marked the boundary between La Place de la Révolution and the Tuileries Garden.
She was too young to pretend to the august status of lady's maid. A thirteen-year-old must be a housemaid, no more than that. But a housemaid was exactly what a respectable woman would take with her when she went to an assignation in the Tuileries Garden. A housemaid could be left in a corner of La Place de la Révolution, bored and resigned, while her mistress played fast and loose with her marriage vows.
To play this part realistically, she assumed her appropriate expression of bored and resigned. She waited. Hawker would find her easily. She was still when everyone else was in motion. Nothing is more apparent to the eye.
This was a good spot for enemy spies to meet. From a hundred yards away Hawker could look across the Place de la Révolution and assure himself she was quite alone. The chattering stream of humanity that flowed through the square would allow him concealment as he approached. Beyond, to her right, the tight, milling confusion of the arcade and shops of the Rue de Rivoli offered a dozen paths of escape. Her good intentions would be clear, even to an English spy of limited experience.
Or perhaps not. She would not trust herself if she were an English spy.